Life & Families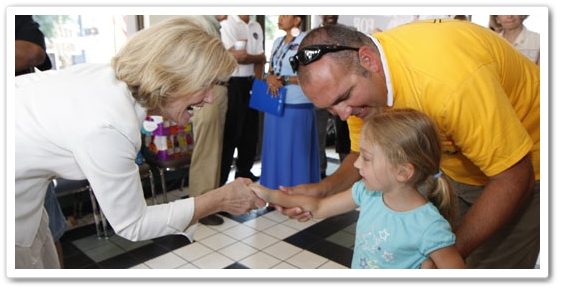 Delegate Valentine believes all life is sacred, and that we should all work together to find ways to reduce abortions by helping prevent unwanted pregnancies, expanding adoption, and increasing economic support for women who want to carry their pregnancies to term. 

Del. Valentine recently received the endorsement of pro-life group, Virginia Democrats for Life because she supports policies important to DFL-VA: blocking the expansion of the death penalty; informed consent requirements for abortion procedures; Virginia's "Choose Life" license plates and the funding stream they provide for crisis pregnancy centers; and Virginia's Pregnant Women Support Fund, which was established by the legislature in 2007.
DFL-VA also recognizes that Delegate Valentine displays the best social and political ethics of the Democratic Party, as evidenced by her concern for spurring broad-based economic development in her district; her advocacy in housing and quality-of-life issues; her sensitivity to human rights at home and abroad; and her support for an appropriate and constructive role for government in protecting and supporting all Virginia's citizens, including the most disadvantaged and vulnerable.
DFL-VA said of Valentine, "We believe that Delegate Valentine takes her responsibilities as Delegate seriously and casts her votes deliberately. DFL-VA will strive to work with her in our mission to promote the dignity of life from conception through natural death." Family and Life Votes


Valentine Pro-Life Votes